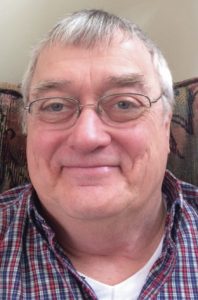 By Rick Houser – 
I heard some folks talking recently about the first day of hunting season and one of the men said it was a tradition that they always hunted together on the first day and it was a day they all looked forward to. That of course got me to thinking.
Were there any events that my family carries out routinely and look forward to? Of course, there are the holidays such as Christmas and Easter, but I feel like the holidays are more than tradition. I have always looked to those holidays as something above and beyond just routine. After giving this a little more thought. I realized my family has a tradition that we are all quite fond of.
From my youngest childhood memories until today, my family has returned home after church and gathered around the dining room table to share Sunday lunch. Almost every Sunday that I can recall ended up with us sitting in front of a plate and a hot meal accompanied by my closest family. This tradition has been in our family longer than even I can recall. At our home Sunday was a day for rest and taking time to thank the Lord for all our blessings.
When I was young, there was Mom, Dad, my sister Peg, and my brother Ben. We would rush into the house upon return from church and change into casual clothes so we wouldn't mess up our Sunday best. With a platter of fried chicken or a roast and mashed potatoes and other side dishes that always tasted great, we would converse over the meal as to what was going on around the neighborhood or what might have been heard in church. Since it was Sunday dinner, there wasn't a speed barrier involved to finish.
As the years passed by and Peg and then Ben moved away and started their own lives, the table seemed to shrink. The thing was that maybe it wasn't every week but at least once a month, we would all gather around the old family table and pick up the conversations like we'd never miss a beat. It gave us all that feeling that a family will radiate when everyone happy and truly enjoying themselves.
I have always heard that there is one thing that is truly constant and that is change and so it was with my family. Change happened when my sister and brother moved out and my parents moved to a home at the edge of Bethel. Our destination had changed, but as far as the meal and the family, nothing changed. We ate well, enjoyed each other's company, and accepted this as just a normal Sunday.
It wasn't long until I married and my wife and I became regulars at the table. As a matter of fact, it wasn't too long before we added two children to the table as did my brother Ben. During these years the table was as full as it had ever been. The sound of children added to the good feeling of a wonderful Sunday dinner, but as we all know with time comes more change. As Father Time keeps on moving, so do we. The generation that had raised my generation had aged. It is inevitable and seems like such a dirty trick, but we are all going to age, every day.
There came a span of time when my parents aged and then passed away. It is a fact of life that I hate, but it is a fact nonetheless. Shortly after my parents left so did my sister and brother. Losing a parent is one thing but when you lose a sibling, the feeling abounds that Father Time is getting too close for comfort. Losing that family who gathered on Sundays was a loss that I had trouble dealing with for awhile, but while all this was happening my children were growing up, so after a brief recess from Sunday meals, they have begun again.
This rejuvenation has been entirely on my wife's shoulders. Now almost every Sunday, my daughter and son and daughter-in-law and usually our four grandchildren come to our house and we gather around our dining room table and we eat. Along with the food comes conversations where sometimes I just sit back and listen to their voices filling up the air around me. Right here is where I say, "It just doesn't get any better than that."
So I present to you folks my family's tradition. We gather for Sunday dinner. Our tradition might not be the largest event a family might have but to us it is all ours. I don't try to claim this to only be ours. I'm certain tons of families stop and enjoy their family for a brief moment. Isn't that kind of what a family is for? The names and faces have changed that are sitting around the table, but as I look around that table I see what is here now and in the children our next generation. Correct me if I'm wrong, but isn't that what a tradition is supposed to do? Carry it on? I sure hope so.
I look back and see my grandparents at the table and my parents and my siblings and now myself and my children and grandchildren. When I see all who have made this our family tradition, I appreciate it even more. Things don't just happen. Traditions are like a crop. They have to be cultivated. So when I take a moment and look at all of this, I think of the old country song. "Will the circle be unbroken?"
Sometime in your busy life, stop and take the time to gather and enjoy what you have. Family might well be our rarest commodity.
Rick Houser grew up on a farm near Moscow in Clermont County and loves to share stories about his youth and other topics. If you would like him to speak to a group he might be available. He may be reached at houser734@yahoo.com.