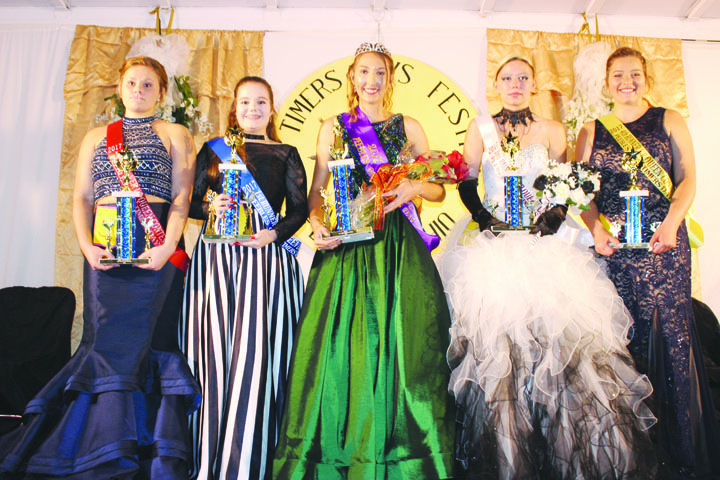 Past Queens return for golden anniversary – 
Story and photos by Patricia Beech – 
The 50th anniversary of the Peebles Old Timer's Days Festival concluded Sunday with a Grand Parade showcasing past festival queens and recalling the contributions of the festival's founders and early organizers.
Originally a classic and vintage car show established by three local automobile enthusiasts – Jess Thompson, Ray Adkins, and Henry Hudson – the festival quickly became Adams County's largest street fair under the direction of the Peebles Lions Club.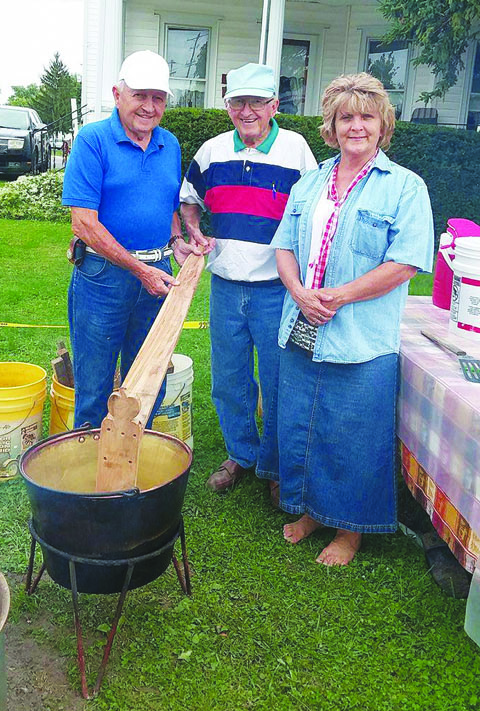 "50 Years: Celebrating our Past" was the theme we chose for our Golden Anniversary," said Emcee Cynthia Rader, who also oversees the festival's pageants. "It was always my dream to have our past Queens return for the 50th year celebration, and I was very pleased so many were able to participate."
Rader spent a year planning for the event, which she says couldn't have happened without substantial community support.
According to Rader, the Queen's Brunch was provided free-of-charge by Farmhouse Catering, table decorations and side dishes were donated by Tammy Hoop Crothers of Roush Insurance, Kaliegh's Cakes and Cupcakes donated desserts, and the Greene Beanery provided coffee for the event. Additionally, Reed's Tire Service in Locust Grove donated funds to decorate the Queen's Float for Sunday's parade.
"It's really been an amazing experience," said Rose Myers, the festival's first Queen. "It's been so much fun to come back and see everyone again."
Grand Marshal Dean Thompson, whose father was one of the festival's founders, led Sunday's nearly two-hour long parade, which included a fashion tribute to the late Edith Ryan, a Lions Club member and major contributor to the festival's development and growth.
"I feel so proud to be a part of the heritage of my community," said Emily Hudgel, the 2017 festival queen. "It really is an honor to be a part of this festival."
Tessa Swayne, who was named Mrs. Peebles 2017 agreed with Hudgel. "It is such and honor, and it's very humbling to be chosen to represent our town."
The entire weekend on the streets of Pebles was chock full of every kind of activity and entertainment a person could dream of- including pageants, music, cloggers, auctions, a baby and toddler show, a kiddie and pet parade, a hula hoop contest, a car show, and so much more as the OTD turned 50.