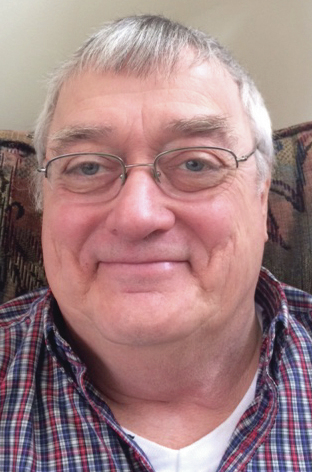 By Rick Houser –
They say that patience is a virtue. Never has this been any truer than many years ago when my son Brendan was six years old. We had recently moved to a new home near Bethel and had been remodeling the place. We made our driveway larger and created a large turn-around. At that time my wife and I were making several changes to our home and at the same time adjusting to the likes and dislikes of our two children.
One such like that came about was that Brendan had seen a basketball goal in a friend's driveway and asked if he could have one. This was a new "like" and his Mom said we would look into it and see if we could afford one. She and I talked about it and truthfully I was a little doubtful that Brendan would play with it very much as he was only six years old. Also, there was the cost and the labor of installing the goal and backboard. But as we talked about it my wife said, "I will price one and if I can find one at a reasonable cost I think we should get it."  I agreed, thinking to myself that there probably was not going to be one in our price range.
A couple of weeks passed and I thought the subject had faded from thought until one evening my wife showed me a picture of a basketball rim that was in our price range and had an adjustable hoop and would lower to seven feet.  The price was right and the unit would lower so Brendan could make use of it right away, so we ordered it and in a few days a big box arrived with a picture of a player dunking a basketball on the side of the box.
For a six-year old this created uncontrollable anticipation, but when we opened the box, inside was a pile of pieces and a set of instructions that in capital letters said "Some Assembly Required". It wasn't just some, it was all assembly required. I must say as Brendan danced for joy my heart sank because I am the world's worst at assembling anything.
I got out the instructions and sat Brendan down and explained that this was going to take a few days to build and he would have to be patient and not rush me or it would never get built. He was agreeable. He and I went to the hardware store and got a few bags of cement and then dug a hole at the end of the turn-around. I had Brendan bring me the first piece of pipe that was the base and we mixed up a bag of cement and carefully set that pole in the ground in the cement. Once it was set and adjusted to level, I told him we had done all we could until the next day. In no way did he understand nor want to stop so soon but I guess he remembered that he had to be patient and reluctantly agreed.
The next day arrived and Brendan urged me to get started since it was a nice day.  We mixed up the other two bags of cement and I had Brendan bring me the other pieces of pipe and one piece at a time he handed them to me and I bolted them together. Then we filled the pipe with the cement so the pole wouldn't be weak or wobble.  When we completed this I again had to tell him that we were done for that day. I could see a little frustration building, but he again agreed and spent many trips walking out to look at the pole.
The third day arrived and I didn't need any urging and we began early. Brendan, his Mom and I were all in attendance. (My daughter Meghan had no interest in sports and it was hot so she stayed inside).  As we read the instructions and I encouraged Brendan to find and hand me the parts, we assembled the rim to the backboard and then mounted the backboard to the pole along with braces to hold it solid. It was looking great, but as we were finishing there was a spring missing from the box. The spring controlled the rim and the backboards' height. This was very important and my son knew it but didn't want to hear it.
On the instructions there was a phone number if we needed any parts. I called it and they said it would be sent ASAP. I explained that this was great as there was a six-year old about to explode and wanting to play. The very next morning the UPS truck arrived with a tiny package that contained the spring and miracle of miracles, it fit and the rim and the backboard worked perfectly.
Once it was working my son, with a basketball in his hands, cautiously asked if it was ready. We said, "Yes it is. Do you want to take the first shot?"  Before the sentence was out the ball was in the air headed to the hoop. I don't recall if the basket was made or not on that first shot but he shot basketball until after dark and  we finally had to make him stop. I figured he would tire of it after a few days but for the next 25 years he never tired. I have heard him shooting hoops at three in the morning many times.
I can't tell you how many nets and basketballs he wore out at that goal but he never got tired of it. I was so very wrong about that. When the goal finally gave out after all those years and shots , Brendan said, "You know, I feel like I lost a good friend." You know something, he did.  It was safe to say that his patience those four days when he was six was a very real virtue. It was worth his wait for sure.
Rick Houser grew up on a farm near Moscow in Clermont County and loves to share stories about his youth and other topics. He may be reached at houser734@yahoo.com.