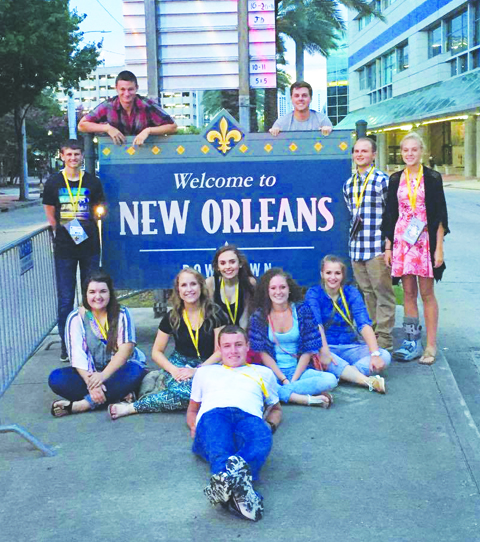 Submitted by Kelly Boerger –
Eleven members of the North Adams High School Beta Club recenylt competed at the National Beta Club Convention in New Orleans.  The students earned their trip to the National Convention by placing either first, second, or third in their competitions at the State Beta Convention.
The students competed in Spanish Test, Acrylic Painting, Water Color Painting, Woodworking, Banner Creation, and Character Skit.
While in New Orleans, the students were also able to experience the unique culture of teh area by visiting the French Quarter, completing a scavenger hunt in Lafayette Cemetery #1 and taking a swamp tour.
Students making the trip to New Orleans were Cole Meade, Kyle Boerger, Patrick England, Ben Figgins, Darren Shipley, Caitlin Young, Allison Harper, Adison Wright, Eden Sexton, Abby Campton, and McKayla Raines.
Chaperoning the group were Beta sponsor Kelly Boerger, NAHS teacher Jennifer Napier, and parent volunteer Angie Figgins.