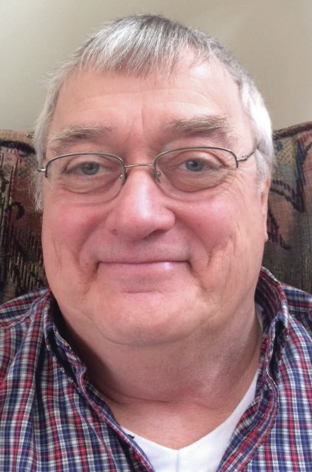 Like most boys who grew up on a farm, I recall a place that held the attention of a kid and yet allowed them to dream also. I'm speaking of the tractor and implement store. Since my dad farmed with Ford tractors and mostly Ford implements, my place of fascination was in Bethel at Harlow's Tractor Sales. The make of the tractor determined a boys' first dealership he got to see and enjoy.
In late winter getting near to spring, Dad would take a drive over to Harlow's with a list of needs in his pocket and me at his side, as he wasn't going to get to go there without me. From the time we entered the showroom, my eyes would widen with the expectation of two tractors on display that were that year's brand, new and just out of the factory models. These were probably the models that were sold the most and had all the newest features. What also made them huge in my mind was that the service counter was just past them, so customers had to walk past and stand by them the entire time they were ordering their supplies. I was even allowed to climb up and sit behind the wheel of a new Power Master or Work Master and just sit there and imagine just what task I was working that tractor through.
Dad usually had a lengthy shoppin list because he was stocking up for when the spring farming surge began. While Dad waited and was finally waited on, I would go outside into the lot where more tractors, corn planters, plows, discs, and hay balers filled the lot and my imagination. They were all bright and shiny and so awesome. They all looked better than Dad's tools that had been used in the fields with the shine was gone.
At times there seemed to be a spell cast over me. Why can't Dad just buy a new tractor and all of these new pieces of equipment? He would be the best looking farmer in the county. Fortunately the spell would break and I'd move on to another implement and study it to see if I could identify any new change in this model.
With my inspection of everything on the lot I would gravitate back into the showroom where Dad was building a large pile of parts to buy. I would study for a minute what he had and then move over to the one side of the room that I had saved for last. This was where the pedal Ford tractors were but even better than that were the built-to-scale Ford tractor replicas that could be purchased with a plow, a disc, and a wagon. (All were built to scale and every kid saw then as a toy that ranked at the top of its class.)
Another feature I liked at the store was that the men there treated me like I was a customer and would answer questions about tractors and equipment if I asked. I think two things were going on here. Number one, my Dad was buying parts and he always paid cash. Number two was that maybe I might be able toconvince Dad to buy me a scaled tractor and plows. From what I recall Mr. Harlow, the owner,was a very nice soft spoken man who my Dad thought a lot of. His two sons, Jerry and Larry, also worked there and they were always friendly and helpful to Dad and very nice to me. I always felt that my Dad was a good judge of character and if he thought well of someone,then I looked at them favorably. He liked them, therefore I liked them.
Dad was a regular customer at Harlow's even past his farming days because they sold Wheel Horse tractor mowers and I visited too until they closed within the last decade, and sadly many other dealerships have also. Harlow's was the first business that I knew existed in the town of Bethel, but it is safe to say that boys all over the country went with their Dads to the tractor dealership of whatever tractor their Dad used, whether it be Allis Chalmers, Farm All, John Deere, or Massey Ferguson.
The tractor place was a magical place, a fact that I doubt any boy (but especially farm boys) would deny. There is something about when you are young and your Dad pounds it into your head to be careful and don't get near the tractor or the hay baler, but at the dealership you can go near the machinery and touch it and look deep into what makes it what it is and not be told to back away or be careful. It could be approached and looked at through the eyes of a curious little boy all they wanted.
The next time you talk to a little boy who just returned from a dealershipm ask them if the enjoyed themselves. I know I did and guess what? I still do look at the tractors and implements just for the fun of it. At least that is what I tell my wife.
Rick Houser was raised on a farm near Moscow in Clermont County and loves to share stories about his youth and other topics. He may be reached at houser734@yahoo.com.